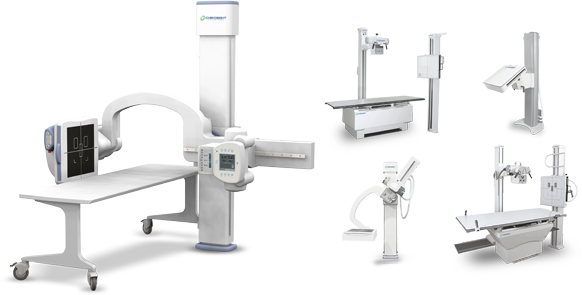 If you're considering taking your practice into
the digital era, we've got a solution for every budget!
CHIROSIGHT DIGITIZER SYSTEM™
Introducing the ChiroSight Digitizer System – patent-pending and created exclusively for chiropractors who want to go digital without the expense! For a total cost under $5000 ($1399 down and the rest payable over 3 years at $99/month), you get:
The ChiroSight Digitizer
The Full ChiroSight Digital X-ray Annotation Software
Full Warranty for 1 Year, 3 Years, or Lifetime
HIPAA-Compliant, Off-site Digital X-ray Storage (Can store up to 5,000 X-rays at no additional cost)
Full Training, Support, and Software Upgrades for 1 Year, 3 Years, or Lifetime
If you want to skip the up-front cost and get a lifetime of warranty and support – and apply your entire investment towards the ChiroSight Retrofit System at a later date – then call us for details!
CHIROSIGHT RETROFIT SYSTEM
Our retrofit solution integrates our sensor assembly with your existing high frequency or singlephase x-ray equipment and includes our powerful ChiroSight digital x-ray software! Our ChiroSight Bucky sensors use charged-coupled device, direct radiography (CCD-DR) and are designed for low-power use and extended life. The assembly is fully enclosed to prevent image degradation and its tilting design provides a full range of motion to capture extremity views and difficult angles. Plus, ChiroSight plates utilize Cesium–far superior than Gadolinium–to absorb 50% more light and eliminate wavelength noise for razor-sharp, diagnostic-quality imaging. This powerful combination offers superior results:
Best photography, radiography and imaging processing technology
16-bit pixel sampling with an 80-dB contrast ratio
9- or 16-megapixel resolution models
10 second transfer to workstation
Connects to office or remote locations via Ethernet
CHIROSIGHT COMPLETE DR SYSTEM
Opening up a new practice, or adding an additional location? Perhaps you need to replace a failing film-based system or CR digital system? Whatever your situation, Biokinemetrics offers the widest range of full systems available in the profession – all supported by our powerful ChiroSight Digital Annotation Software!